FREE WORLDWIDE SHIPPING (PRODUCT IN HIGH DEMAND, LIMITED QUANTITY REMAINING)
*NOT SOLD IN STORES*
The easy way to remove hair and fur from your furniture, clothes, car seats, and other surfaces! The innovative 2-way design roller by Furry™ takes on the task of removing unwanted pet fur, lint, and hair from ALL your surfaces. It is QUICK and EASY and entirely REUSABLE. The fur, hair or dust is conveniently gathered in the top compartment for easy & hassle-free cleaning.
A MUST-HAVE for any pet owner with a shedding pet!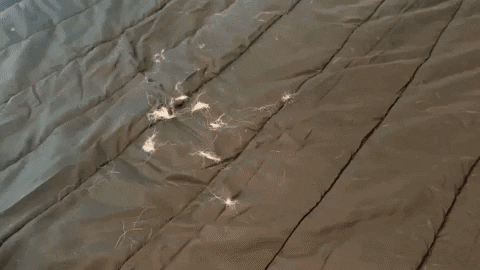 ☑️REMOVE PET FUR EASILY – Remove hair or fur quickly and efficiently by rolling back and forth on all surfaces. Our large surface area 2-way roller means fewer strokes between so that you can quickly clean up any pet fur mess! Faster than a lint roller, adhesive tape, or pet hair removal brush.
☑️REUSABLE, ECO-FRIENDLY –  No refills required like traditional lint rollers. The Furry™ Pet Hair Remover can be reused many times over. Don't waste any more lint roller sheets or adhesive tape! Save time and money by using our innovative roller.
☑️EASY TO CLEAN – Use a moist cloth to wipe after each use only if needed. Easily remove the pet hair from the compartment!
☑️NO BATTERIES REQUIRED –  Simply use roll back and forth with the roller on any surface to capture the pet hair/fur into the dust compartment. Easily dump the unwanted hair into the trash. Easy as that!
☑️PERFECT FOR –  Furry Animals, Upholstered Furniture, Clothing, Carpets, Linens, Beds, Pillows, Fabric, Car Seats, And More! 
Watch how FAST and EASY it is to use!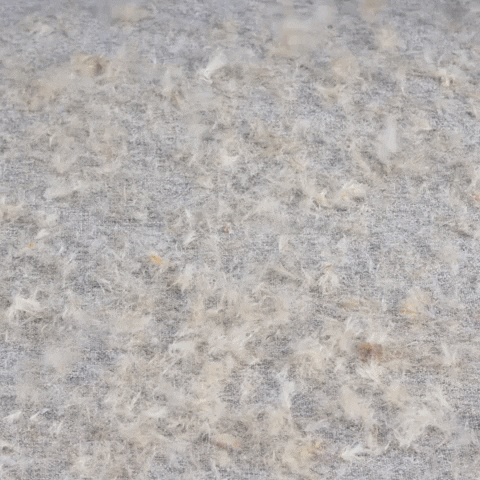 FAQ:
Q: How easy is this to clean?
All you have to do is move the brush barrel back and forth a few times using the tab and all the fur, lint, whatever, ends up inside the back compartment. Open the door on the back, pull out the fur/hair/lint, and close it back up. Job done!
Q: What's the typical shipping time?
Depending on your location, we estimate it takes around 6-12 total days (not business days) for the order to reach you.
Q: Can I wash it?
We recommend taking a very damp cloth and gently cleaning off the red bristle areas. 
Q: Does this work to pick up hair from short haired breeds (we have a Great Dane and find the hairs weave their way into some fabrics)?
Absolutely! Our Furry™ Pet Hair Remover works for all breeds of dogs and cats, not to mention any lint that is around. It even works for mini daschunds!
Q: Does this work in cars?
Yes! Especially if the car has cloth seats. It's also great for the trunk and flooring areas.
Q: Does it work on clothes?
Yes! We recommend making your clothes as taught as possible before using. Also we recommend stroking in one direction only for clothing.
Q: Will it pick up human hair?
Absolutely, if you're the human-shedding type! ;)
Q: How big is the surface area it covers?
It is 7 inches long and about 1 1/2 inches in diameter. It's 1/2" cylinder that moves up and down as you stroke back and forth. As is moves up and down, it deposits the hair into the part that you open and clean out when you are done.